Learn more about our program
and how it transforms lives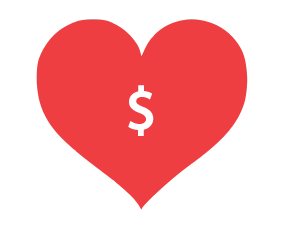 Your secure, online gift is tax deductible
and will do a lot of good


The Salvation Army Napa has been serving those in need since 1884. No matter what difficulties a person has faced, there is help and an opportunity for lives to change. The Salvation Army Napa Culinary Training Academy is a full-time 12-week program. Upon graduation, they will receive a Certificate of Completion from Napa Valley Adult education. Students can take advantage of further training via job placement in California credentialed apprentice / on the job training program, once completed students can receive up to a Jurymen's Certificate. The Salvation Army offers discounted clean and sober housing for up to two and a half years for graduates. This allows them to continue training and/or employment and move closer to independence in a safe and supported environment. The Salvation Army Napa CTA has placed nearly 100% of its student graduated in hospitality jobs upon graduation.
Hope is never lost.
Is the idea behind the November 2016 launch of the Salvation Army Napa Culinary Training Academy (CTA), a program that welcomes people who have struggled with homelessness and substance abuse. The Program accepts any adult over 18 with at least six months of sobriety. Our training program curriculum is inspired by the Culinary Institute of America (CIA). The CIA has been setting the standard for excellence in professional culinary education for more than six decades. Housing and continued long term support gives individuals an opportunity to rebuild their lives.
The Salvation Army Napa CTA is a State of California credentialed jobs-training. The CTA offers a path for those who have successfully overcome difficult challenges and are prepared to work toward employment and self-sufficiency.

Hands-On Training
Members of the Culinary Arts Training Program are provided several weeks of intensive training, which includes a National Restaurant Association ServSafe Certificate upon passing the ServSafe Exam. This includes a wide range of academic activities, directed hands-on training in a state of the art kitchen, community field trips to a variety of food service operations, and one-on-one mentoring provided by industry professionals.
We have a similar program in Lodi that has met great success. In fact, 90% of our students there have gotten jobs and maintained sobriety after one year.
This is the opportunity of a lifetime for those who have struggled in the past and are ready to begin a new life.

Watch Our Video
Employment As a Key to Recovery
Good jobs offer the individual in recovery the opportunity to make progress toward realization of goals, and rebuilding financial stability/independence
Partnering our graduates with local restaurants, hotels, and resorts to ensure 100% job placement is a win win for the community.
Housing
The Salvation Army Napa CTA has a robust clean and sober housing program. The front end of the program offers three months of free housing on sight. The post graduate housing offers up to two and a half years of program housing for those who successfully graduate and continue to work their program and stay current on program fees.
Mental Health
Over the past five years we have learned mental health is a crucial component to a successful recovery program. We now have a licensed clinical social worker on sight to work with students and graduates through their program.
---
Apply for this program
To Submit -
Mail to: Solita Santos, The Salvation Army, 590 Franklin Street, Napa, CA 94559
(The application is available for download here)
Apply online by visiting this link.
If you have any questions, please contact Solita Santos at 707-226-8150 or solita.santos@usw.salvationarmy.org
---

Your Support Is Crucial
Please consider making a gift. Your donation ensures that the Culinary Training Academy can keep going. Who wouldn't want to be a part of something so uplifting for the Napa community? You can make a secure credit card donation here. Thank you.